hu.bb – a brief backstory
At a trade fair for custom interior design, with thousands attending, how can you give attendees a personalised experience?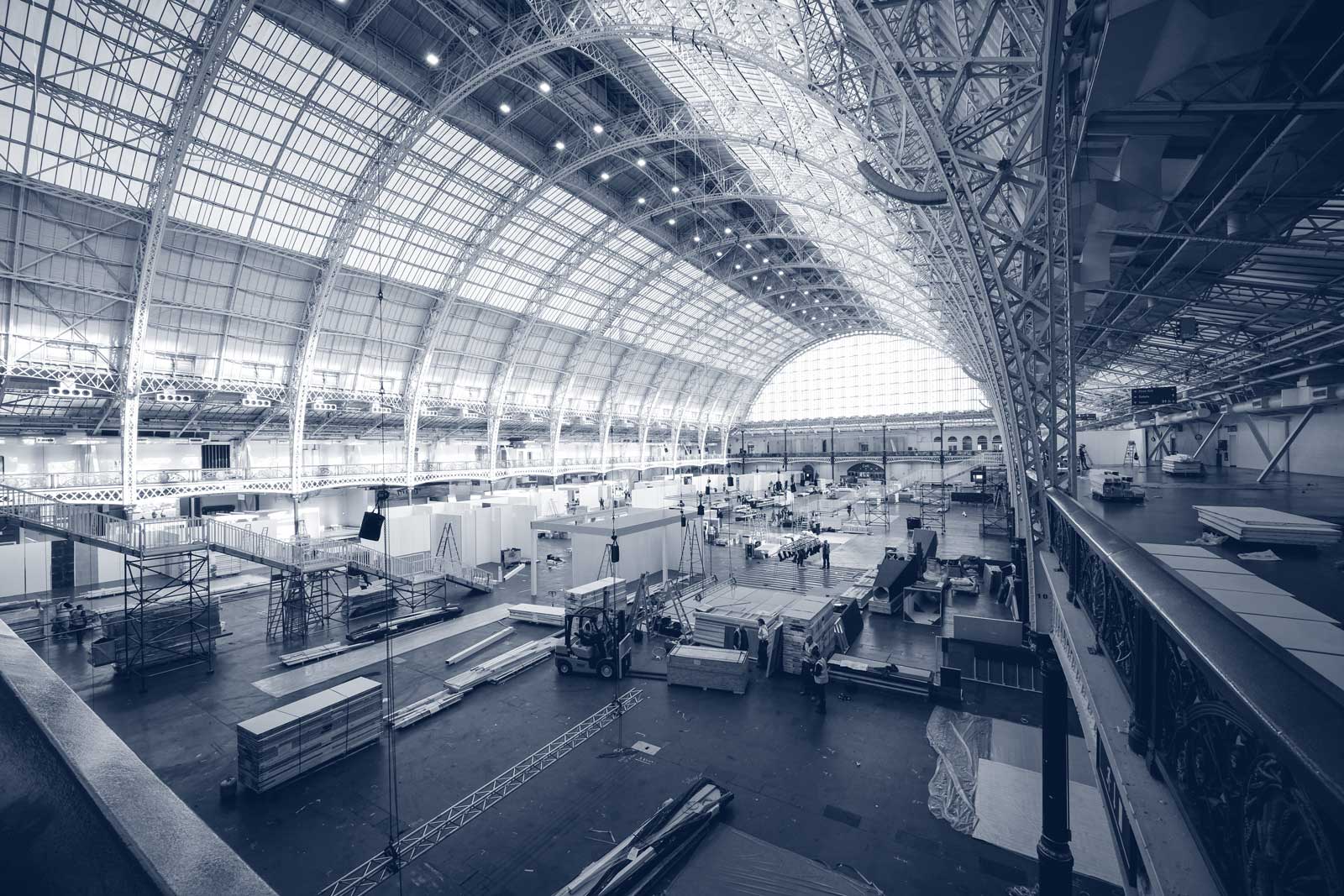 Table of Contents
💡
About hu.bb

We are reimagining the design studio.

hu.bb is conceived as peer to peer design and development toolbox for the built environment:
- to connect creatives, communities and financial supporters
- to empower collectives, from amongst these groups, to define and realise a future for spaces that they live and work in
- & to facilitate the means to overcome regulatory and financial hurdles

Our piece, hu.bb is a guild, has more …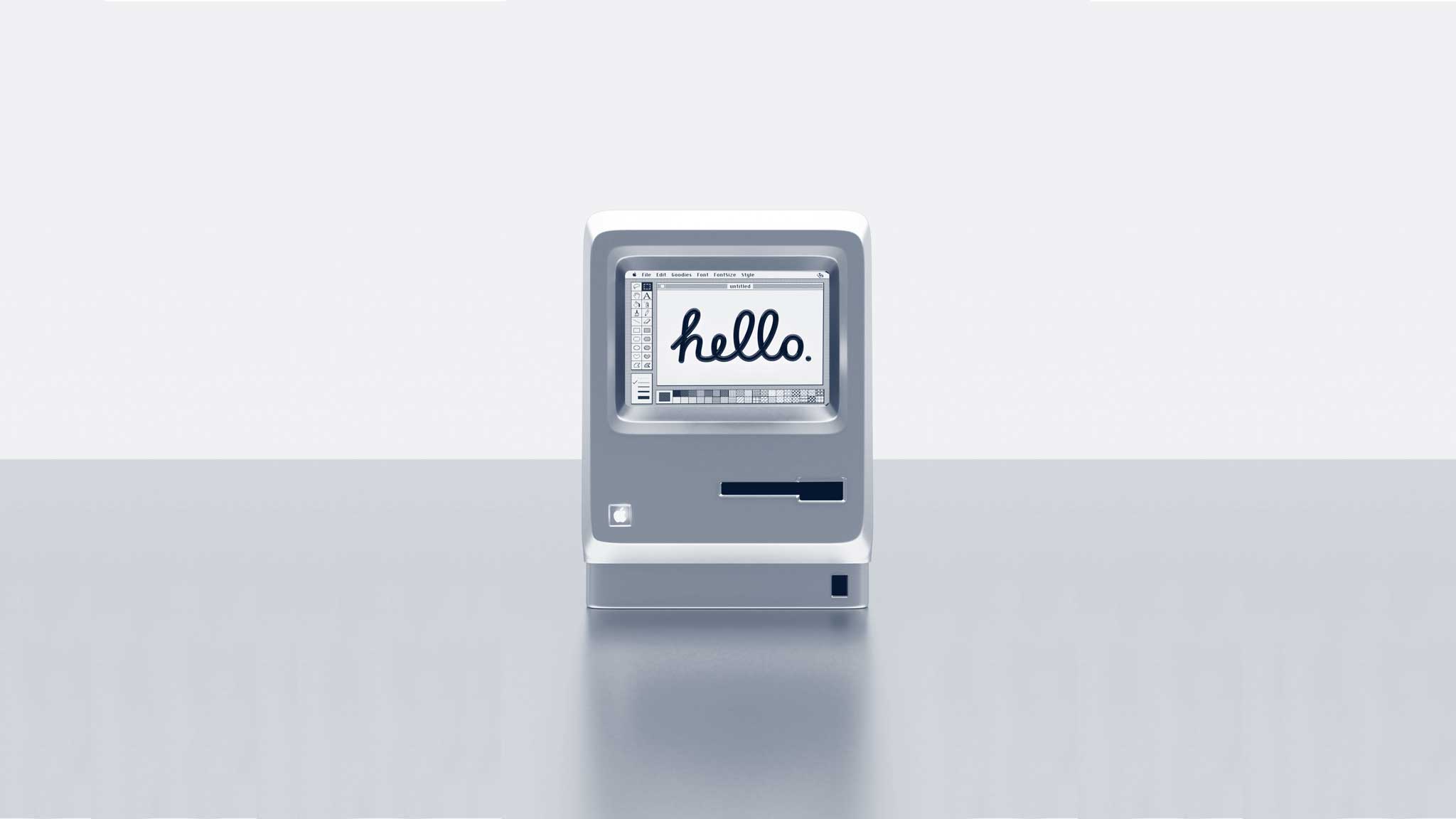 ---
Building worlds
Our previous posts set out initial thoughts on what a guild of worldbuilders might look like, how it might be structured behind the scenes and critically, why we might need it in the first place.
It may also help to ground these thoughts with a real-world example.
A call to adventure
Decorex International is one of Europe's leading events for interior design professionals. I was approached by the event production team to create an installation as a physical destination to help pull attendees through the enormous event hall.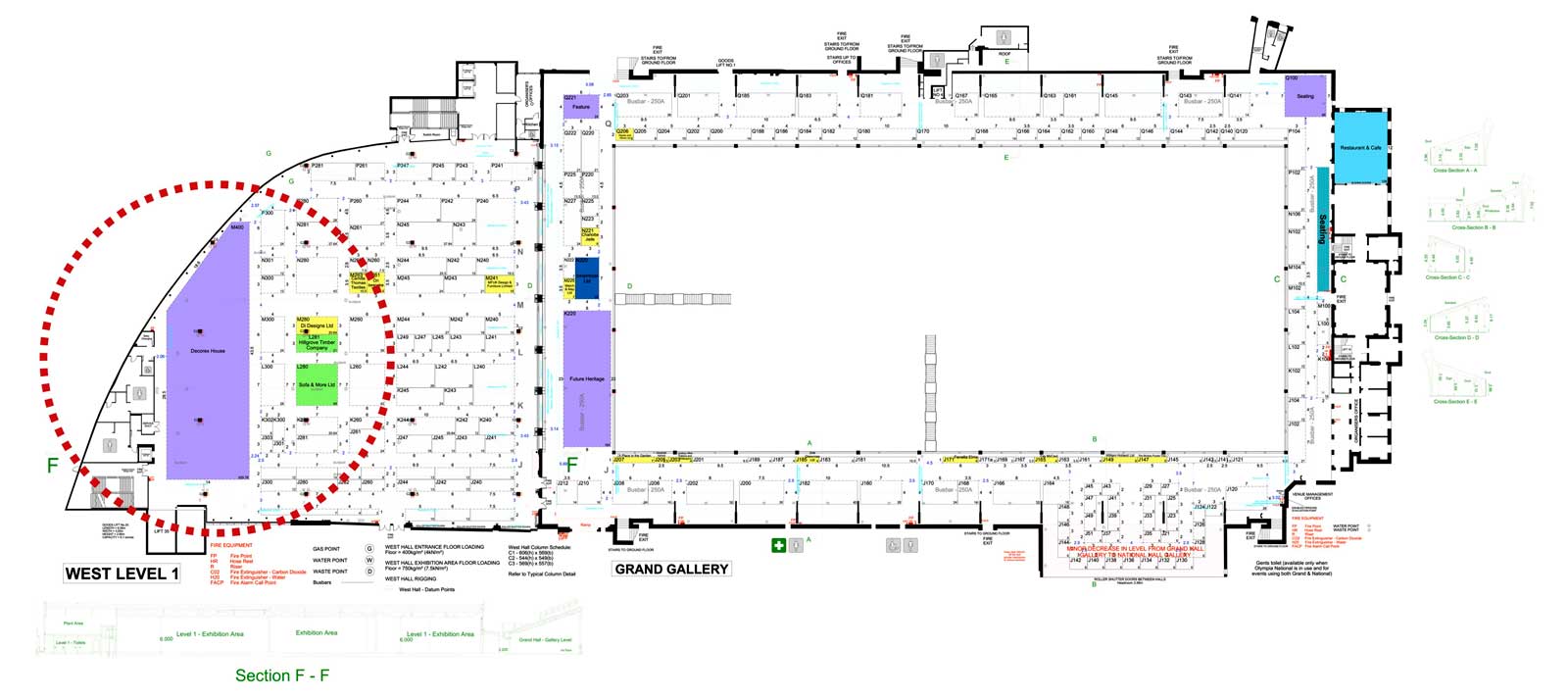 The key to this opportunity was identifying its potential. We were approached as an architecture firm, but read the invitation through the lens of Tricia Austin's definition of Narrative Environments.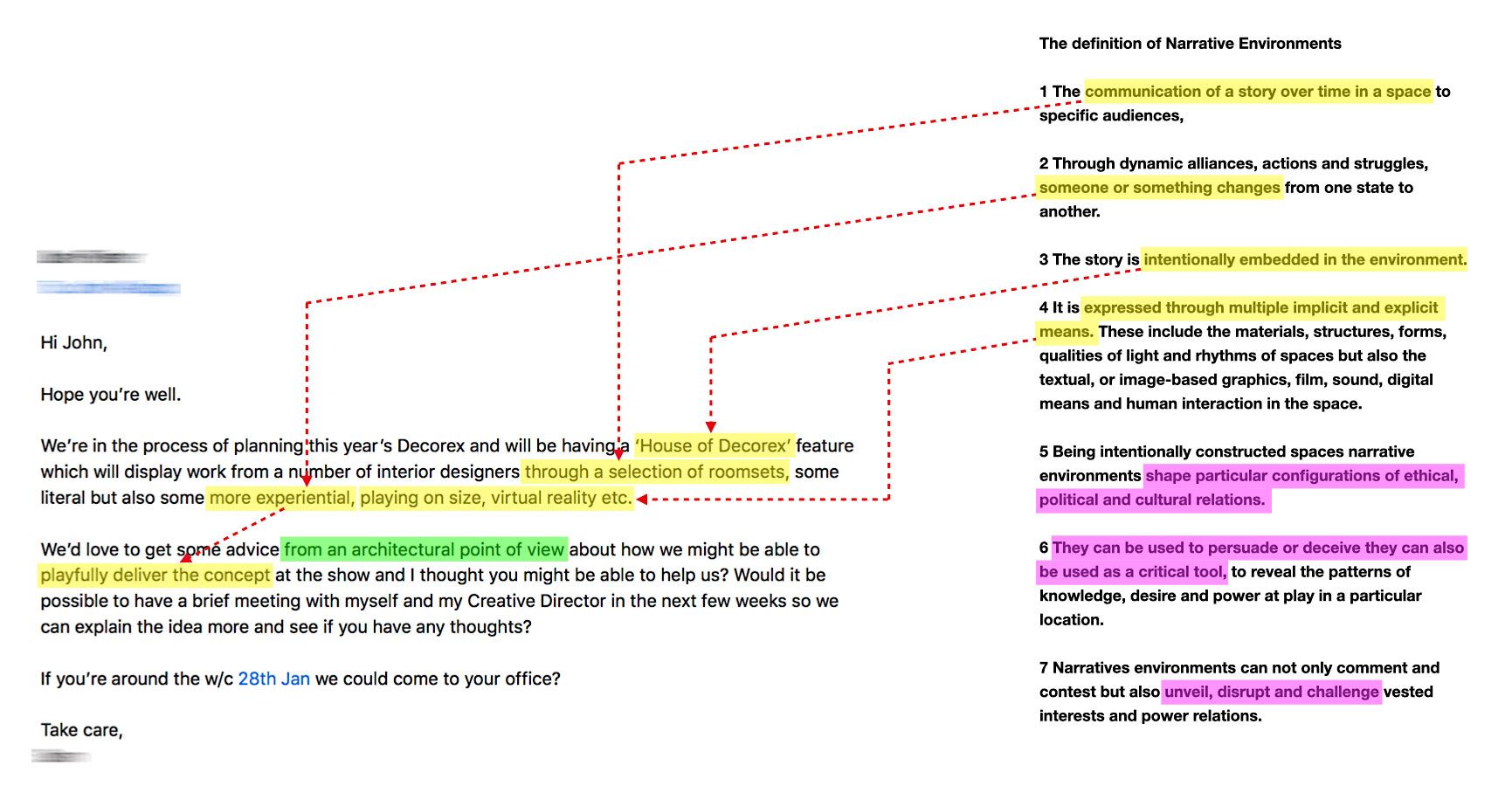 The result was an installation that brought interiors to life using storytelling and augmented reality. The logistics and mode of execution have directly influenced what we propose to do with hu.bb.
Collaboration
The challenges along the journey towards delivering the installation provided hints of problems and solutions that hu.bb would be conceived to address:
Team building
Together with myself as architect, we had Shupin Liu (spatial experience designer) and Sophya Welle (Biological scientist, educator & illustrator), from the MA Narrative Environments (MANE) programme at Central Saint Martins (CSM).

From the outside looking in, it might not have been obvious where we might quickly find potential multidisciplinary collaborators. CSM was a ready source.

From the inside looking out, given that Narrative Environments design is an emerging practice, real-world projects for students and graduates are limited. Design Encounter was an outlet.

Therefore, the MANE cohort played the role of community and our architecture practice that of host.

Beyond our MANE collaborators, we worked very closely with the UBM/Informa organisers, augmented reality developers Catalyst, set builders Soultions2 and others.
Legal wrapper
The logistical conduit between the MANE community and the trade fair installation was provided by our hosting architectural practice, taking legal responsibility for the two post-graduate students as placements, situating them under the various insurance umbrellas of the company.

As this was an internal stage set, the statutory requirements were not as demanding as they might have been for say a bricks and mortar construction project, but there was a fair degree of architectural, professional responsibility involved. This too was dealt with via the entity of the practice.
Hybrid spatial practices
We were given temporary responsibility (4 days) for a limited footprint of commercial real estate which would soon see another use.

Our approach, involving employment of a narrative environment, allowed us to inhabit that space temporarily, provide an experience in line with the theme of the overall event and leave attendees with both a tangible record and emotional memory of their experience.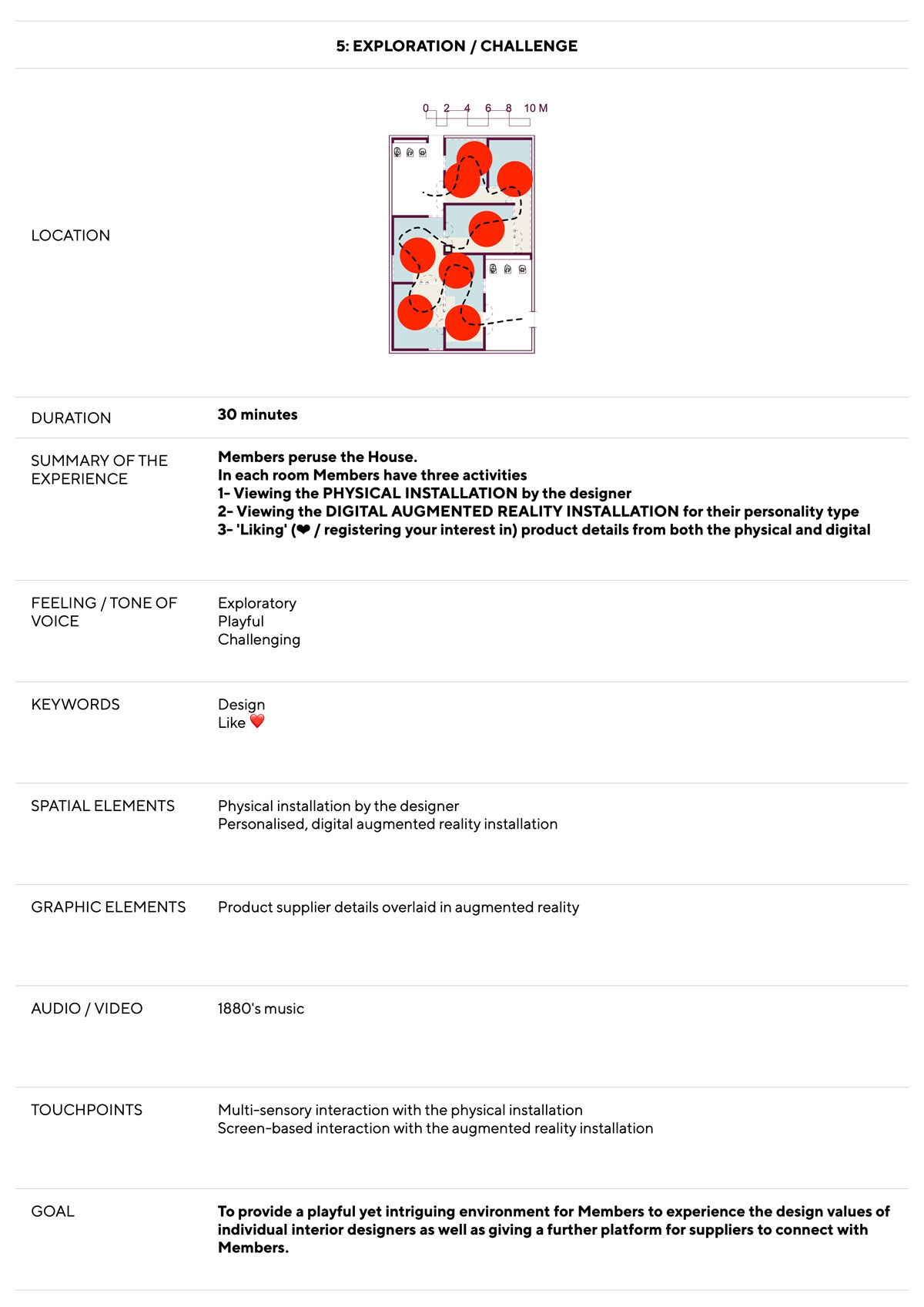 The Design Encounter experience
The brief condensed to a question:
At a trade fair for custom interior design, with thousands attending, how can you give attendees a personalised experience?
The installation was developed in response to the challenge to create a personal experience for visitors at this event, which celebrates personalised design.
The visitor's journey begins with an invitation to explore and react to the interior design by identifying items that they like, towards an ultimate goal of revealing one of four 'secret' gardens at the end of the journey that matches their personality type, and is influenced by their choices.
The experience is made possible with the free and purpose-built Decorex Deign Encounter app, which visitors can log in to with their ticket. The app allows users to pin augmented reality 'likes' on items in the rooms, logging their preferences and allowing them to discover more about the designers, the products, and the suppliers who made them.
Meanwhile, through this activity, visitors build a personality profile in the background. The garden of the visual finale is also revealed through augmented reality.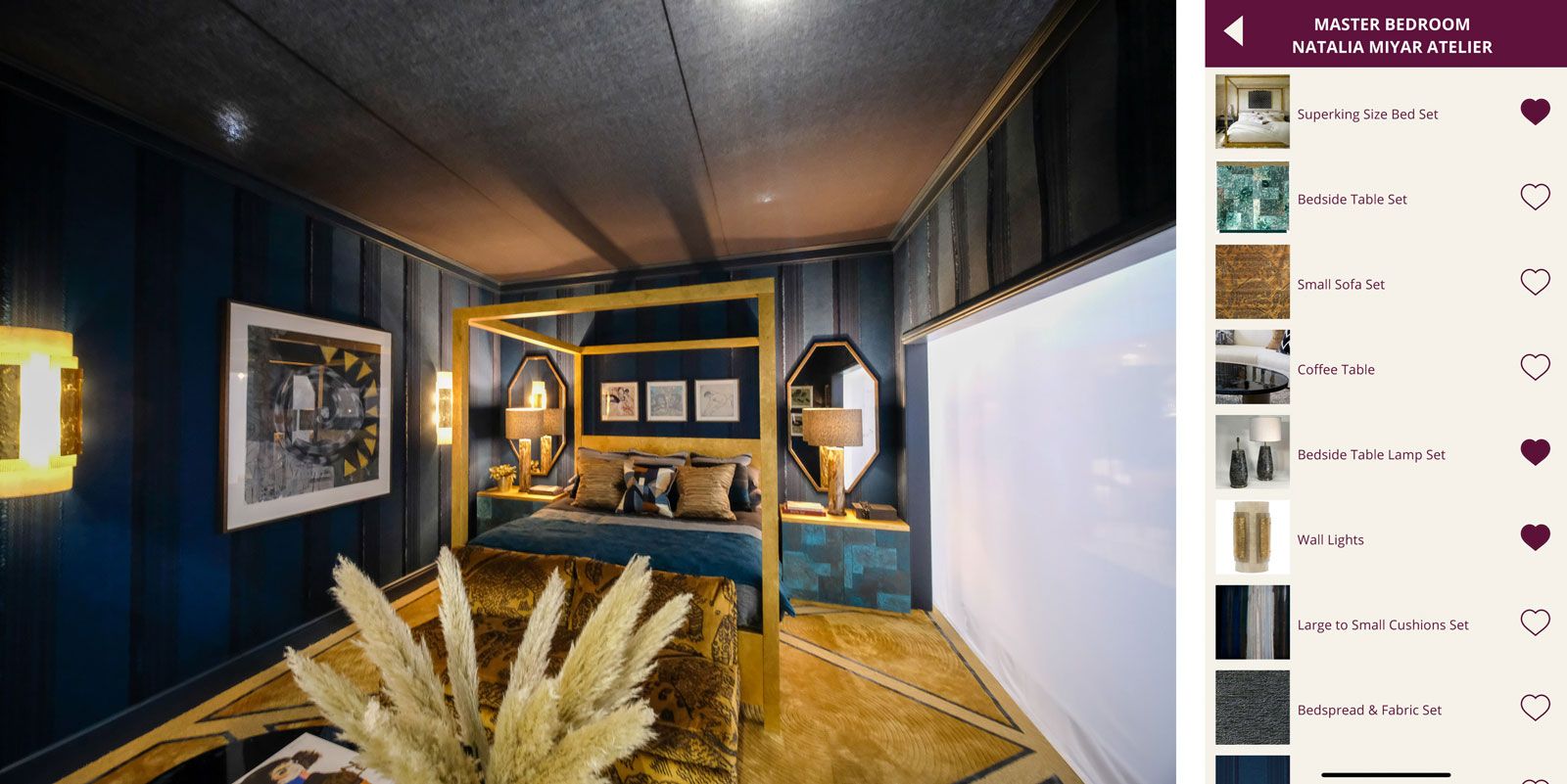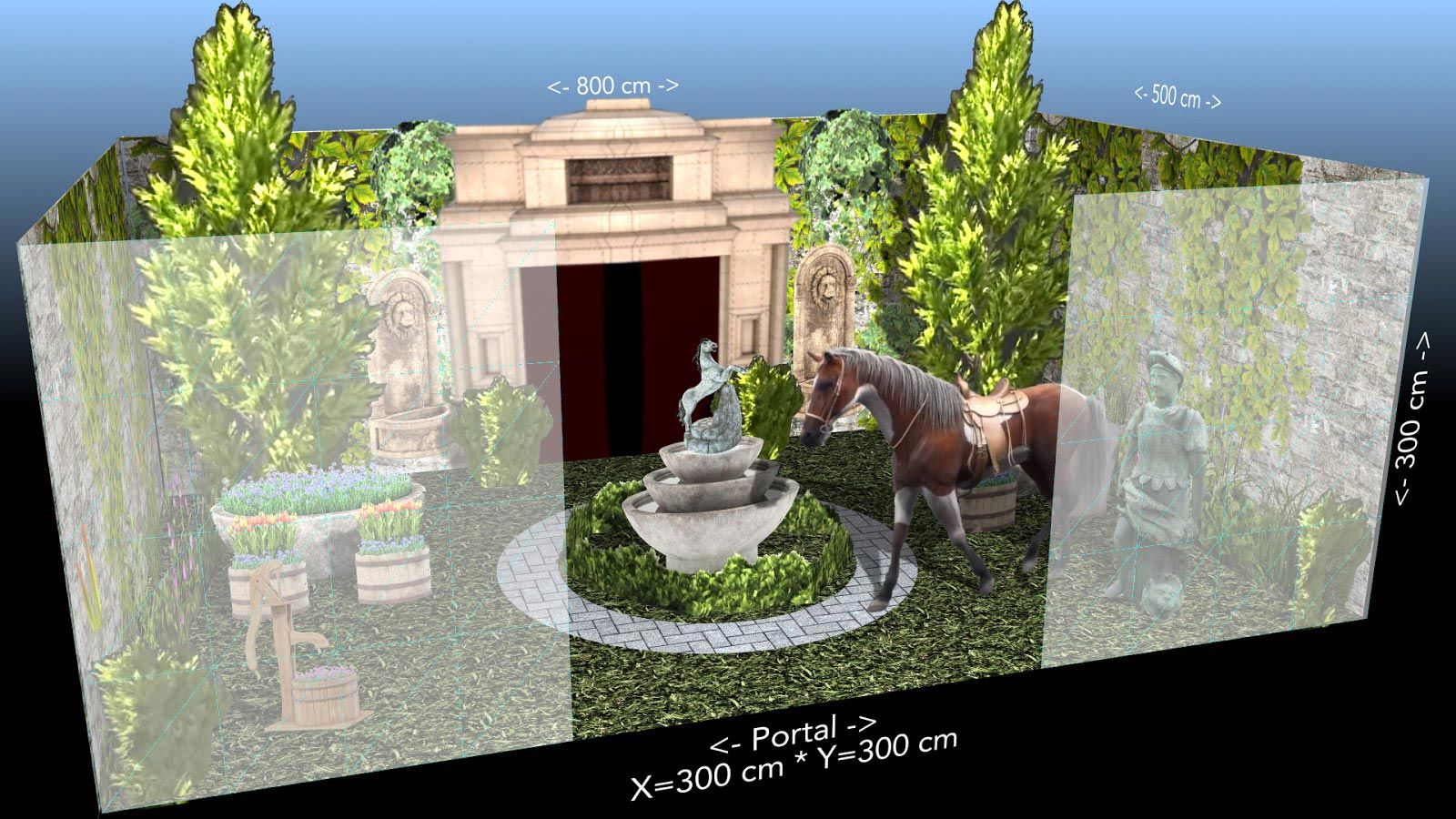 Almost twenty years ago, social media brought us the concept of the up-vote, or 'like' - on screen. Design Encounter took that paradigm from the flat screen into the three dimensions of the real world.
Their brief
As we have borrowed storytelling devices, we can also categorise with genre.
Design Encounter, a work-for-hire project, sits within the realm of retail and marketing, serving the exhibiting interior designers, their product suppliers and the event organisers themselves. It was our answer to their brief ...
Our brief
... which brings us to why we are here.
Our goal is to self–initiate and set our own brief, production-house style, towards a broader playing field of opportunities. We are particularly keen to develop the capacity to produce impact projects with purpose, that reflect values that collectives feel strongly about - this with our core values of meaningful collaboration in mind.
Author K.M. Weiland speaks of "the lie that the character believes" – that propels the protagonist along a character arc from what they want to what they need.
Our evolution will be, self-consciously, a journey, with ourselves as protagonists, experiencing a character arc that takes us to an unknown destination.
The source of our call to this adventure is a bundle of four books that, together, hint at new possibilities for spatial practices.
They are: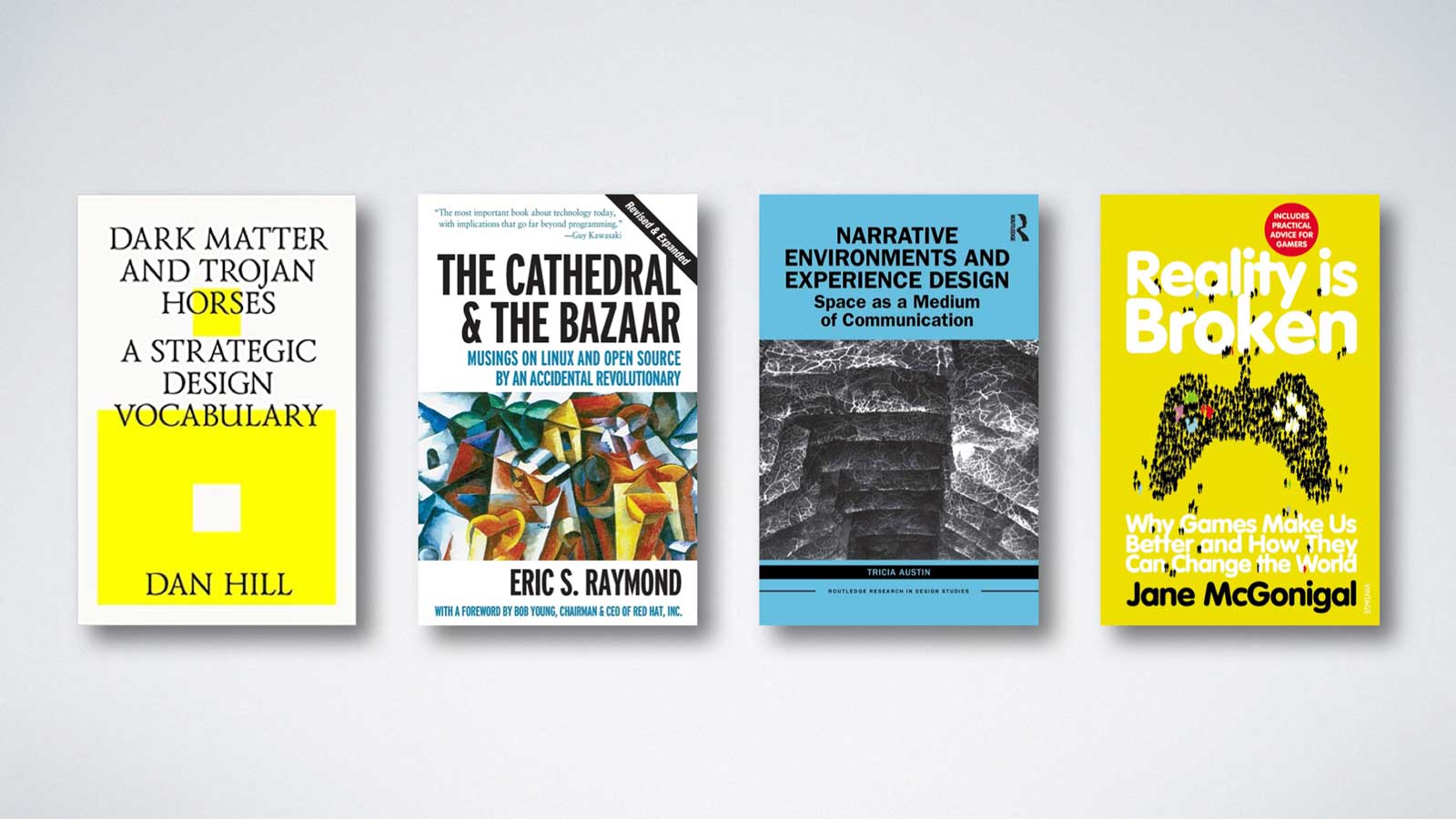 ---
Along our journey, we will continue to review bundles of books of four, collected by theme and/or purpose.
Be sure to subscribe to our journal so you don't miss them!
---
amonle Journal
Join the newsletter to receive the latest updates in your inbox.
Comments