hu.bb is a guild (part 1)
We are building hu.bb to democratise spatial practices - to connect, empower & facilitate.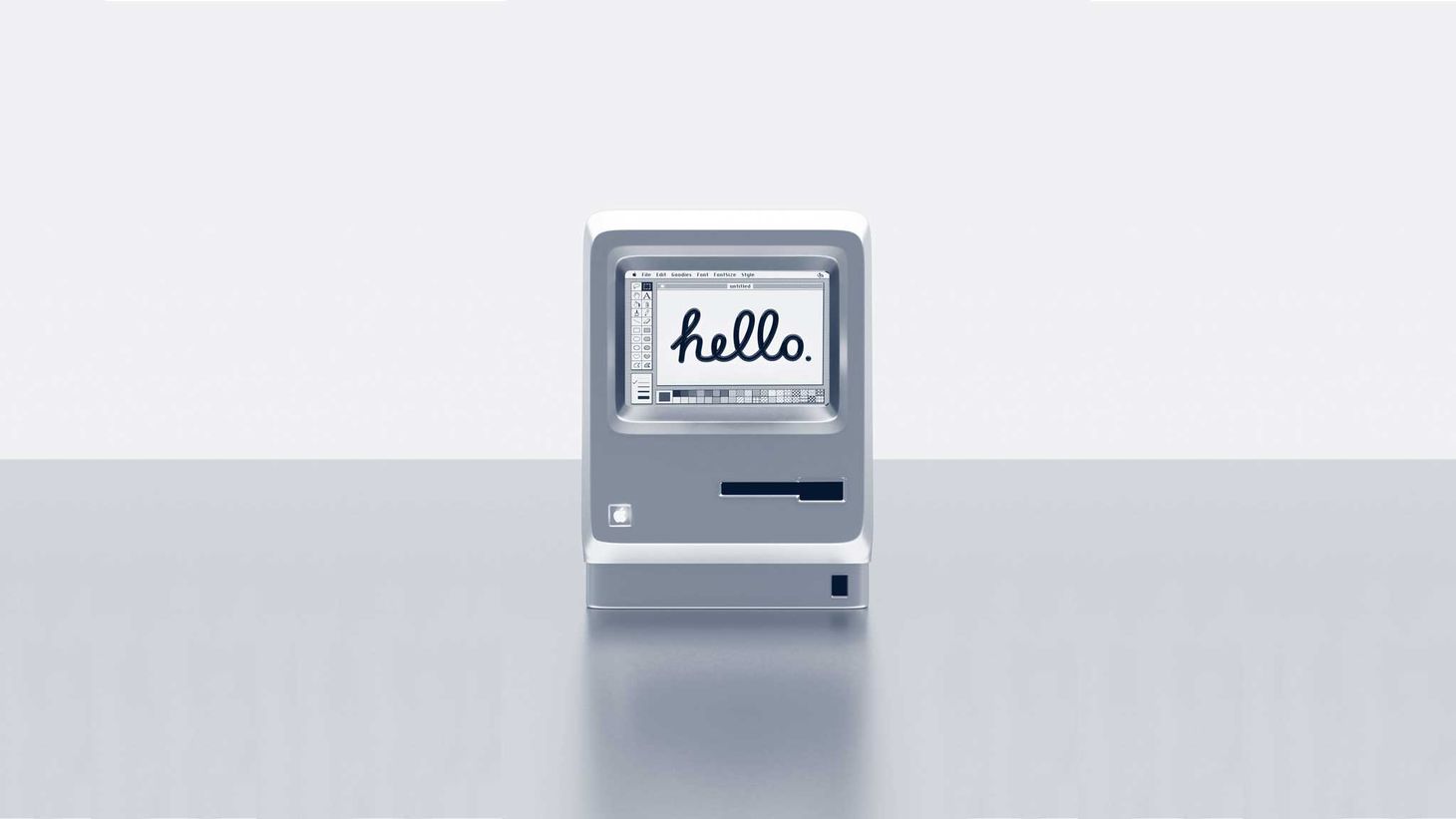 Table of Contents
💡
TL;DR

We are reimagining the design studio.

hu.bb is conceived as peer to peer design and development toolbox for the built environment:
- to connect creatives, communities and financial supporters
- to empower collectives, from amongst these groups, to define and realise a future for spaces that they live and work in
- & to facilitate the means to overcome regulatory and financial hurdles

Read on for more below …
---
Towards a Gutenberg moment
We are building hu.bb to democratise spatial practices - to connect creative minds, empower them to modify the spaces they use and to facilitate the production requirements of doing so.
We interpret the definition of spatial practices to include a cross-disciplinary spectrum ranging from architecture to urban interventions to augmented reality and beyond.
Our starting point is to conceive a business incubator with a twist - a hub for networking, mentorship and collaboration, but also providing the regulatory heavy-lifting that goes hand in hand with location-based projects and experiences.
And not to forget one more thing, it would be owned and run jointly by its members.
Learning in public
Help us re-imagine what a design studio might look like.
This introduction is a primer - to set out initial thoughts and beliefs, which we expect to evolve, in public, indefinitely. We are not just building in public but learning in public, something we embrace wholeheartedly and the reason for our 'L' logo here.
This process will need some structure, so here is what we propose …
A Journal
The journal embraces values of holding lightly to goals and strongly to intentions. Our guiding intention is to democratise spatial practices but the way that is achieved evolves constantly with exposure to new ideas and interactions.

To that end, and to juice the discussion, our Journal (newsletter) will present almost-weekly book reviews from authors that, we think, have something to offer towards what we are trying to achieve. These are not general purpose reviews but deliberately biased towards insights that contribute to our task. They will also include titles that might not be traditionally considered 'spatial' or 'design'.

a) Practitioners in traditional spatial fields such as architecture have become experts at bypassing contingencies. Here we intend to mobilise contingencies as our point of departure.

b) The name of the journal, Readme, is a nod to the open source tradition of including a 'readme' text file at the outset that explains the project. Our journal also happens to be about books.

More on both of these points to come in Part 2.

In order for this to work though, we need your feedback. We may not always get it right or get it all, and we would love to hear from you with your corrections, clarifications, introductions, and ideas.
A Member Community
This space is the home of your profile in the community. It's very early days for this element but it will be the place for us to share our details and skillsets, communicate asynchronously and convene live from time to time.

There are two ways to join:
- Subscribe to our journal
- Sign up in the member discussion section below each post
A Handbook
Our open source Handbook will serve as our participation agreement as well as provide general guidance for members and for governance.

The evolution of the community will be reflected in the Handbook. It is the core community record.

It is also the document that we invite you to copy, modify, learn from or add to. We have benefited from the knowledge contained in other open handbooks, so we are sharing alike.
Our audience
hu.bb springs out of the world of architecture, initially to capture possibilities that sit beyond the boundary of what we have been conditioned to accept as the norm.
The journey to becoming an architect is fairly similar across the world. In most cases this involves a university education, monitored internship and an exam - famously long, with many dropping out along the way to pursue alternative careers, including large numbers of dropouts among those who have gone all the way to registration/licensure. A recent survey in Singapore put this number at a staggering 93%.
Among the many challenges that result in these numbers, there is a degree of frustration that goes along with the self-imposed practice limits, together with an often toxic approach to work values and low levels of agency and pay in the workplace.
But for all its faults, architectural education is refreshingly broad and typically produces a motivated cohort primed for employing a synthesising mind. We would love to hear from architecture graduates and practitioners.
However as you will read on below, collaboration is at the core of what we do. So if you could imagine a role for yourself in an exhibition installation, a theatre, film, interactive or urban/cultural production, we would love to hear from you too. So please subscribe to our updates, and help us imagine by sharing your experiences and insights in the comments sections.
A guild
A word bandied about quite a bit in this emerging web3 era. Regardless of its varied use in that sphere, we look to its medieval Western roots, analogous historical and contemporary examples around the world, together with the social and technological opportunities that the 21st century provides.
A fraternity (for all genders), assembled around a common interest, serving as a fluid, intermediate entity sitting between the individual and the state / private sector.
Explicitly in our case, it is a vehicle for crafting space, but implicitly engendering the means to take an active role in the art of crafting solidarity.
So even though we anticipate design to be a central activity, 'studio', in its contemporary sense, is a bit of a misnomer. hu.bb is a platform structurally and an impact network practically.
Given all of the above we can simply say that hu.bb is a guild.
Location based
We aim to keep all of our projects grounded, literally. This means that we do not intend to do software or software/gadget-only proposals. We want to make a tangible impact in the real world with real people. Projects that are site specific are best placed to achieve this goal.
However location-based interventions typically present two key hurdles, which set the stage for our favoured strategies going forward:
Temporary and permanent physical interventions have regulatory requirements that need to be satisfied:

- Statutory permissions/certifications to be discharged
- Protection of functions of certain professionals and tradespeople
- Professional indemnity and other insurance requirements

In response to this challenge, we propose the creation of facilitation Units within hu.bb which will carry the regulatory burden, for other formal, informal or ad hoc collaborative groups emerging out of our membership. Imagine meeting a few members on Friday night over beer, coming up with an idea and having a full legal vehicle ready to make it happen on Saturday morning … and then collaborating with another subset of members the following week.

Lack of land ownership.
Simply put, many urban city dwellers, particularly those in the most densely populated districts, do not own the land the they live on, not to mention the public and private land that they traverse daily.

If we do indeed have a land crisis in a developed country such as the UK, urban interventions will demand non-traditional answers to the land question.

In response to this, and if both hurdles need to be surmounted, we propose to prioritise hybrid spatial practices. The hybrid variety of spatial practices involve fusing the DNA of 'traditional' spatial practices such as architecture and urban design with multiple other elements such as interactive design and storytelling, at a comparable level of input.

This flavour of practice is best placed to touch the ground temporarily, lightly or not at all, while remaining site specific.
Space as a medium of communication
This idea, even if not stated explicitly, has been around as long as humans have taken deliberate actions to create experiences in space. Its contemporary manifestation is emerging as a distinct area of practice, in the form of narrative environments.
The basic premise is that, like print, radio, or the web, space is a medium within which experience can be crafted, stories told and games played. By extension, spatial practice becomes a mode of communication. Our proposals in this medium may include narrative, interpretive and interactive elements.
Where this deliberate practice has crystallised, the theme is that narrative environments are sites of transformation, and that the complexity involved (through a tripartite network of people, place, and story) demands a similar variety of collaborative storytellers. This cybernetics-like belief implies a multidisciplinary, flattened, research and feedback-driven hierarchy.
Every company is a media company
"Today, if you look at other industr(ies), (every) single company is a media company, and connection and engagement and interaction and the way in which we approach digital or social, make the huge difference that we experience today"
Insight from the head of Gucci, Marco Bizzarri.
If we embrace the assertion that space is a medium of communication, Bizzarri's statement can be taken as a call to arms - not just for spatial enterprises to engage with media but to re-conceptualise what that relationship might look like.
This pursuit takes us back to first principles of organisational structure.
A production model
Design professionals typically engage with the outside world via a consultancy/agency work-for-hire model - a client engages you or your team for your specialist skills, to advise on a project on their behalf, usually with the actual work, be it building or physical printing, carried out by third parties. Hybrid spatial practices have the potential for a different approach.
First, a brief history using architecture as an example.
In one of our upcoming book reviews we will examine how the role of architect has, particularly over the last hundred and fifty years or so, evolved as a class–based construction - employing methods of division to position itself regarding others, such as 'higher' owners (clients), and to elevate itself above others, particularly 'lower' builders and other construction specialists. The result is a rigid and hierarchical division of labour which, coupled with the needs of local regulatory environments, has given us various forms of protection (title and/or function) and it must be said, an element of insularity in the profession. Nevertheless, as that author points out, over this same period the role of the architect been fluid and in a constant state of play.

For our hybrid approach, rather than a work-for-hire model, we favour a production model …
The initial motivations for this come out of the need for us to be able to propose and execute projects ourselves, rather than waiting for a client to approach us or pitching an idea to them
To achieve this, we borrow (steal) business ideas from production houses around the world - in theatre, film, game design and more
Structurally, it is a form of vertical integration - owning and/or having direct control over the full creative stack from ideation to execution and use.
The division of labour we aim for is not so much hierarchical as it is departmental - self-contained but collaborative teams that specialise in a specific aspect of the production
We propose to start with five departments, alphabetically …
– Communication
– Interactive
– Maker
– Spatial
– Story
In our member community, rather than awarding uppercase-letter titles, we are simply tagged: #comm, #intv, #mkng, #sptl & #stry
… so if we go back to our traditional 'hero' architect, their 'heroic' status is 'demoted' to spatial, and say a builder's is elevated to making
This sets the stage for meaningful collaboration.
Achieving meaningful collaboration
Collaboration is another one of those words in heavy use in marketing and the media. In some contexts it carries a lot a of weight, and in others, it is simply an appliqué label.
For collaboration to be meaningful, departments should be in a position to contribute comparable levels of input. This has creative as well as legal implications.
Creative: Our North Star is a perfectly egalitarian division of input. The realities of site-specific project requirements, the quantity and availability of prospective team members and nature of the sequence of the initiation of the idea will mean that in practice some departments will have more weight than others. But the ideal is equality.
Legal: The prospects for achieving meaningful collaboration are won and lost here. It may not be sexy, but inter-departmental creative equality is only possible when there is similar egalitarianism in ownership and control.

There is no need to reinvent the wheel. There are many models which allow organisations to share ownership (eg. employee benefit trusts - Make Architects, Zaha Hadid Architects and others) or control (eg. holacracy - Impact Hub Company , DTP and others)

Nevertheless we think that meaningful collaboration requires both, and for that we have two immediate possibilities:
– Cooperatives
– Decentralised Autonomous Organisations or DAO's
Of the models, the former is well established, though still surprisingly niche in some countries such as the United States. The latter is in its infancy with a world of possibilities still to be explored.
These two models sit at our starting line. We are exploring the use of one or the other, in nested/federated formats, as well as the combination of the two. Early days.
---
Part 2
Continues HERE.
Feature image by Alexander Shatov on Unsplash
amonle Journal
Join the newsletter to receive the latest updates in your inbox.
Comments